KAPATA-Fruitful and Great Success In HK Lighting Fair
The 17th Hong kong International Lighting Fair (Autumn Edition) concluded on October 30, 2015. Our loyal customers and new customers alike from all the world are gathered on KAPATA Lighting Booth ED-E23.

With more than 2500 exhibitors of lighting Companies, the HK lighting fair which is hold by Hong Kong Convention and Exhibition Centre, attracting oversea purchasers from 38 countries and regions from October 27th to 30th.

KAPATA Lighting study lights and focus on lighting solution for food retail generate a powerful return on investment and cost-saving. Our solutions appealed to the eyes of numbers of oversea buyers into the booth in the first day of HK fair by virtue of Kapata's new products and impressive experience of comfortable illumination.

It was a fantastic and fruitful show and very successful meetings with our business partners and distributors.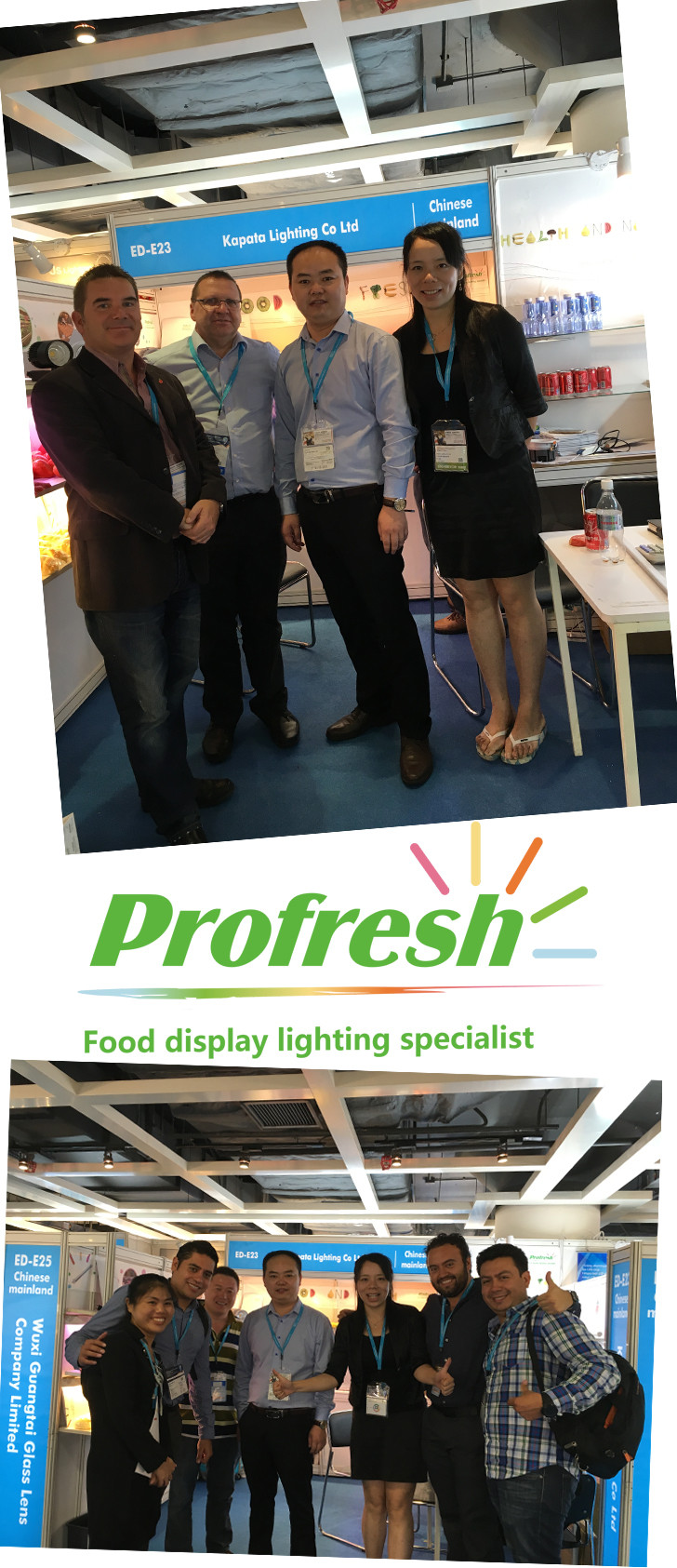 Kapata lighting expect to meet you again in next year HK fair.
Profresh Marketing Dept